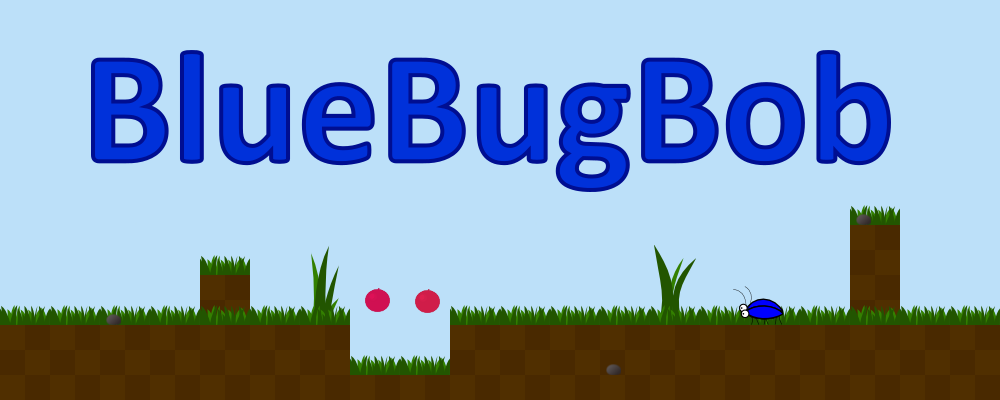 Blue Bug Bob
A downloadable game for Windows and Linux
Blue Bug Bob is an action and puzzle platformer. Dodge thorns, aggressive bees, fast dragonflies and other enemies and obstacles. Get help by the powerful fireflies to boost your energy and even break through walls. Also don't forget to collect the valuable berries to unlock further levels.
The game innovates the platforming genre with a its unique flight mechanic. Bob can fly freely around the landscape - but only for a very limited amount of time. This fundamentally changes how the player and the environment interact.

This game is a level-based platforming adventure. It combines precise platforming challenges with puzzle aspects. And if you want a challenge try to beat the clock and get extra berries.

Features:
35 thought-provoking and action-packed levels with 140 berries to collect
Time-trial challenges give 35 additional berries in total
Many different kinds of obstacles and enemies needing various strategies to overcome
Interesting boosts and powerups allowing for example to break through sand blocks
Simple controls: the main game is just controlled using the three buttons left, up and right
Optionally fully controllable and playable with a gamepad